Have you got what it takes to write for us? We're always on the lookout for new Contributors and Guest Writers here at Astute Copy Blogging.
However, we are very selective when determining who to accept as a Contributor or Guest Writer. If you believe you've got what it takes, we want to hear from you.
Our Audience
Our primary audience is beginner and intermediate bloggers, and online entrepreneurs.
Our Mission
Here at Astute Copy Blogging, we want to see our readers thrive. And our mission is 2-fold:
---
Why Guest Blog, Write for or Contribute to Astute Copy Blogging?
Reach a new audience with your content.
Gain access to another platform to promote your content as well as your personal Brand.
Join your peers who have contributed to this publishing platform.
Join a growing community of Authors and Contributors who are committed to helping bloggers thrive.
You get credit for the article with a short bio and a link in the bio to your website or blog.
Your published posts will be promoted on all our social media profiles.
You increase your online presence. Your posts will potentially reach 3,100+ Twitter Followers, 1200+ Facebook followers, thousands of readers on Growth Hackers, and the thousands of Astute Bloggers on our email list.
Examples of Excellent Guest Posts:
Topics we cover:
Please limit your pitch to these categories, to keep the content consistent and relevant to our audience.

---
Editorial Guidelines
Relevant and Valuable Content:
Write an article with relevant and useful content that's compelling and insanely valuable.
Always ask 'How can the readers benefit from this?'
Also, make sure that the article's topic and content are in line with our Topic guidelines.
Post Length:
The post must be between 1,500 and 2,000 words.

Content structure:
Duplicate / Syndicated Content:
All articles must be 100% original content, meaning it has never been, nor ever will be, published anywhere else.
We do not accept syndicated or duplicate content.
We do not accept Infographic submissions.
We do not accept research reports or press releases.
Grammar:
Your article must be written in US English.
You must proof read the articles before submission.
If the submitted article requires a lot of editing – We will reject it.
Consider using Grammarly to make sure everything you type is effective and mistake‑free.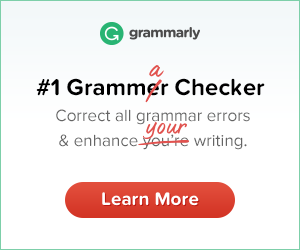 Links:
We encourage you to follow the 3-3-1 Rule of linking:
Add THREE links to authority sites when stating facts, statistics, etc.
Add THREE links to other articles from AstuteCopyBlogging.Com
Add ONE link in the body of the article. However, it must be a blog post on your website.
Links to sales pages, landing pages, and the home page are not accepted in the body of the article.
Unacceptable links:
Any link that does not add context to the article, or looks spammy will not be posted.

---
Submission Guidelines
Post Format:
Start by submitting a minimum of 3 topic ideas for us to choose from. Share/email the topic ideas to resources at astutecopyblogging dot com

Please see how to address your pitch at the bottom of this page.

Once we agree on a topic, you will need to complete our Content Brief.
If we are happy with the Content Brief, we will give you the go-ahead to write your article.
Next, submit your post to the Editor in a Google Docs Format.trong>
Images and Videos:
Submit appropriate "Featured Images" for the article. Ensure that they are royalty-free (creative commons) stock images.
If you decide to create a custom image, that's also fine.
If your article needs screenshots or images to support the points you make – feel free to add them in your draft.
All images are recommended to be in the .jpg format.
Author Bio:
Kindly provide a 5 – 7 sentence Bio about yourself.
You can add 1 link to your bio that points to your website/blog.
The Link in Author Bio must be your site.
No Anchor Texts allowed in Author Bio.
Gravatar:
Response time:
Once submitted, posts are usually reviewed and approved within 2 – 4 weeks.
Because of the volume of pitches we receive, we are only able to respond to successful pitches
If you don't hear from us within 4 weeks, then your pitch is likely to have been unsuccessful.
What type of content do we not accept?
We do not accept the following submission formats:
Press Releases
Infographics
SlideShare Presentations
Independent studies
Product Releases
Request for product reviews.
---
Submission Guidelines Continued
How to Address Your Pitch
Your email subject must be: Guest Contribution
Address your email as follows: Dear Editor.

These final guidelines are very important to us. And we've placed them at the bottom of the page for a reason. They tell us that you've read our Guidelines.
And you must follow these Guidelines, if you want to write for us!
---