The best landing pages have one thing in common: they convert like crazy! Don't you want a landing page that actually works? In this article, we give you a blueprint for creating landing pages that convert!
Exasperating, isn't it? That feeling you get when you know the benefits of having a landing page that converts like crazy, yet your landing page sucks!
Well, today you're in luck.
That's because I am going to take you through the rudiments of making the best landing pages that really work.
But first, what is a landing page?
What is a Landing Page?
A landing page can be any page that someone lands on after clicking on an online marketing call-to-action.
The best landing pages are dedicated, stand-alone pages that are designed for a specific marketing campaign.
---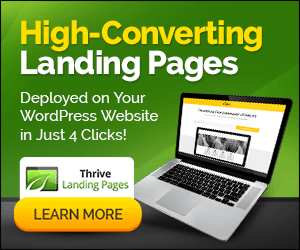 ---
[Read more…]

about The Easy Way to Create Landing Pages that Convert